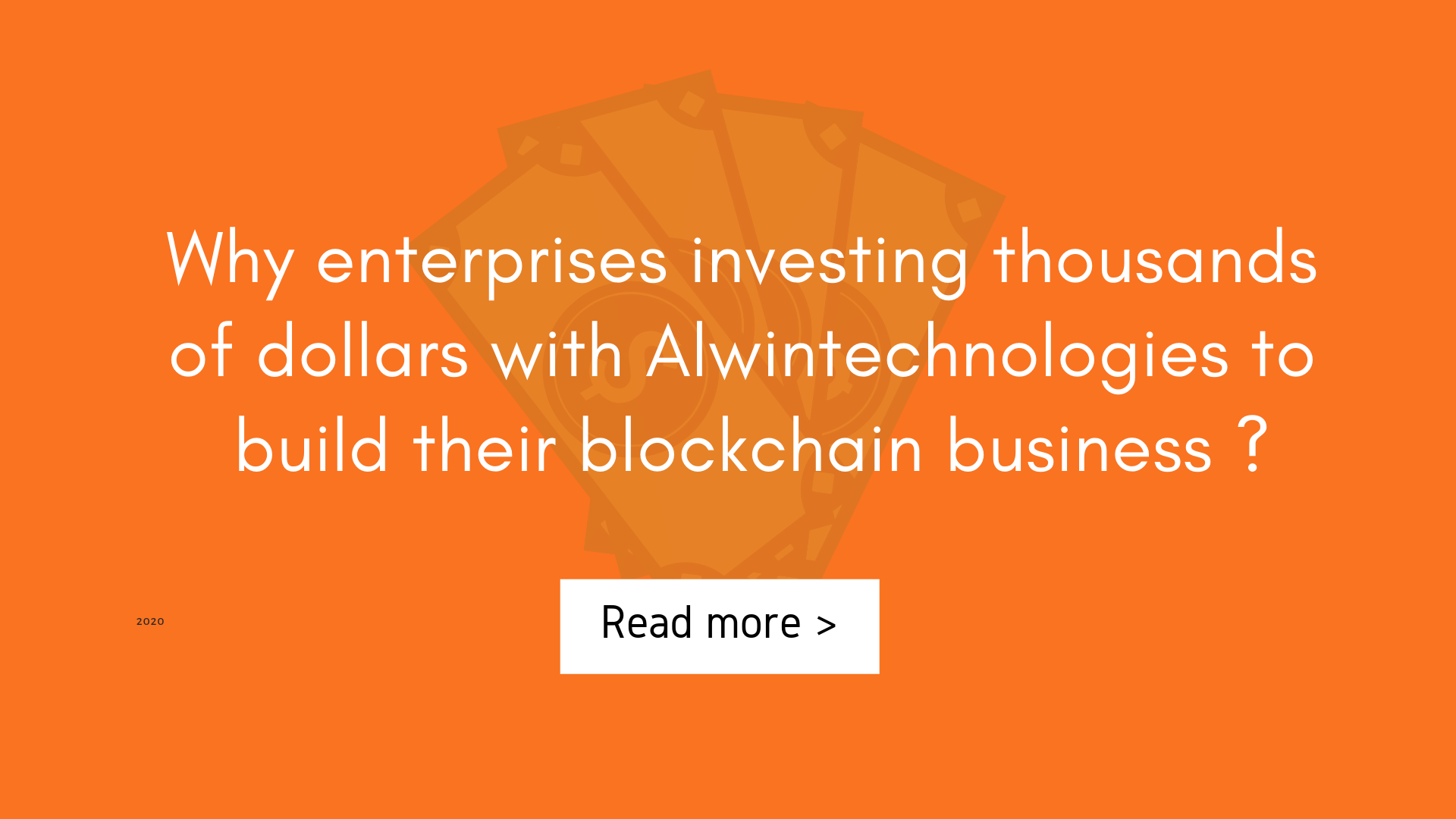 The time we start reading about Blockchain, at the same moment everything starts revolving around the news regarding cryptocurrency. The things take the narrow stream and ideas start to flow like water in a canal rather than in a river. But the blockchain is as deep as an ocean and what most of us see is just a surface of it. There are people who are diving deep to find the hidden gems and pouring plenty of time, efforts and money on this.
There is enormous potential in the Blockchain that too when utilized in almost every sector or industry. If we look at industry-wise implementation, the horizons are limitless and each application can use blockchain differently from the other one.
The blockchain technology promises to provide a canny solution to every awkward problem. Furthermore, with blockchain, the real practical problems are being addressed, which were able to find its place in even the finest of technological application.
Here are some major problems within the current regime and Blockchains' application to modify the current structure of enterprise working.
Cyber Security :
The ever-growing use of the online world and the growth of the digital era have created an issue that even the best security practices look cramped. The data breach and leak of sensitive personal information, it not only adds up to cost burden but also gives a wound on the image of the organization.
The data stored on Blockchain can't be compromised and thus provides an eminent worth of opportunity to grab. Blockchain stores data which is verified as well as encrypted using cryptography; providing a shield against unknown access and data loss, whether through human error or act of spurious personalities.
2)Delay in Act or Leveraging the Loophole
In most of the organizations prominently the government ones, the act is delayed due to lots and lots of human interference. With Blockchain in place, Smart Contracts can easily handle most of the actions. In addition to this, advanced algorithms can be used to make informed action using this.
All the actions can be automated and loopholes prevailing in the system can be removed, thereby making all the decisions which are correct and defying the illegal and discouraging decision providing an advantageous position to some unique person or organization.
It takes the factor of transparency to the next level. So does it allow approved user to have a vigilant check on the ongoing work? It can be used to verify credentials and data about anyone and anything related, making everything fast and beneficial to all.
3) Intellectual Rights and Ownership
Another such thing that came up in the minds of everyone around with the increased use of digital technologies to get work done and even to showcase it. The physical assets and works can get them registered and it's easy to prove its ownership when copyright infringement is done. Now, the case is not the same when assets are in the digital form something like graphic, infographics or a video; someone uses it without the owner's consent; and liability to prove the ownership lies on the creator. This is so bad!
With Blockchain the things can become less complex and also it will be a handy tool for owners of digital assets. The data of the digital asset along with metadata like IP address or some unique Identification feature could be saved on the blockchain. This will act as proof, who owns what? Furthermore, it comes handy when the things need to be proved legally.
The things would be clearer and less plagiarized; this is what Blockchain implementation could do, giving the title of ownership for the intellectual property. This is still a problem and Blockchain could be an answer.
The industry can be any from healthcare, real estate, and supply chain to food ordering or any other one might think of. The blockchain has every answer to every question what the world of technology was long waiting with.
So, we all should jump on the sailing boat of Blockchain. Right! But wait what about the ticket? How much it costs to create Blockchain and integrate it with the current infrastructure of the organization?
The Cost of Developing Blockchain Application from the Inception
The development phase of blockchain is decisive and symmetrically a cost drainer; taking away much of the projects' funds. The development of blockchain based application or dApps from scratch can only be done with a team of developers which are not only having appropriate qualifications but the experience of the real-world application as well. Apart from this, a person to whom we can consult and get guidance from is always good to have in a team.
To hire a developer does not come cheap, though a developer is available at a starting range of $40 per hour it can cost a whole lot. If the selected developer(s) works without experience and real-life application, the end developed project will be a sheer waste of all the resources.
A point to remember in this is it takes a lot of time, money and other resources to first build a team and then Blockchain application. There is no specific range for development of blockchain application and it all depends on the work. It all depends on various factors like the platform, industry, sector, stack, APIs and most prominently the select team.
To build a blockchain application, the cost starts anywhere from $5,000 and can go up to $ 200,000 or sometimes even more. So to start from the scratch might deviate the enterprise from its core business to keep focusing on the development of blockchain application and adding at undue cost; rather losing than gaining. However, the outcome could be awesome!
To know more about how does cost to develop blockchain business application >
An Alternative Approach to Build Blockchain Business Application :
The solution for this, so as to, get ahead with a Blockchain application is hiring a team of experts. A team having a niche in development and have extended their skillset in the Blockchain is good, but, without dedication and consultation services is the team really worth it. One such company which not only takes care of the technical aspects but of customer satisfaction as well is – Alwintechnologies
At Alwin Technologies there is a lot one can get benefited from, let's together dig out what we can get!
We uses a comprehensive approach to planning, designing, and deploying the project. And the services do not stop here. Alwin, in order to help its clients, has an effective customer support system in place. At Alwintechnologies, clients including businesses and entrepreneurs are served with all-around strategies along with customized solutions, tailored as per the client's exact business and technical requirements.
The company put into effect the best practices at Blockchain technology. They strive to provide quality, expertise and customers satisfaction on a consistent basis. Alwin enjoys a good position in the Blockchain Development Industry.
The various products and services of the Alwin Technologies are listed below:
Private and Public blockchain
Blockchain Exchange Software
Smart Contract
ICO
Blockchain Consultation
Hyperledger
>Cryptocurrency Exchange
Airdropping, Lending & Fork Development
>Development of token or coin
The company has a team of top-notch professionals that include well-versed engineers and technologists having over 11 years in blockchain industry work together to develop the best for their every customer. The team helps clients to achieve their desire and take them along in the journey.
By continuously innovating and leveraging technologically and conceptually, we have the potential to provide an amazing experience.
With effective communication with customers, Alwin Technologies tries to understand their exact requirements and provide them what they want. Customers are assigned with a dedicated manager to look after their project, so as to ensure timely delivery of services without any hassle.
Alwin Technologies have robust security practices in place to prevent information and funds. And the user interface is easy to use and navigate, providing customers with a great service experience. This is the reason Alwintechnologies is able to increase its customer pipeline and gaining faith. All the customers are ready to invest thousands of dollars with Alwin Technologies to build their Blockchain Business.