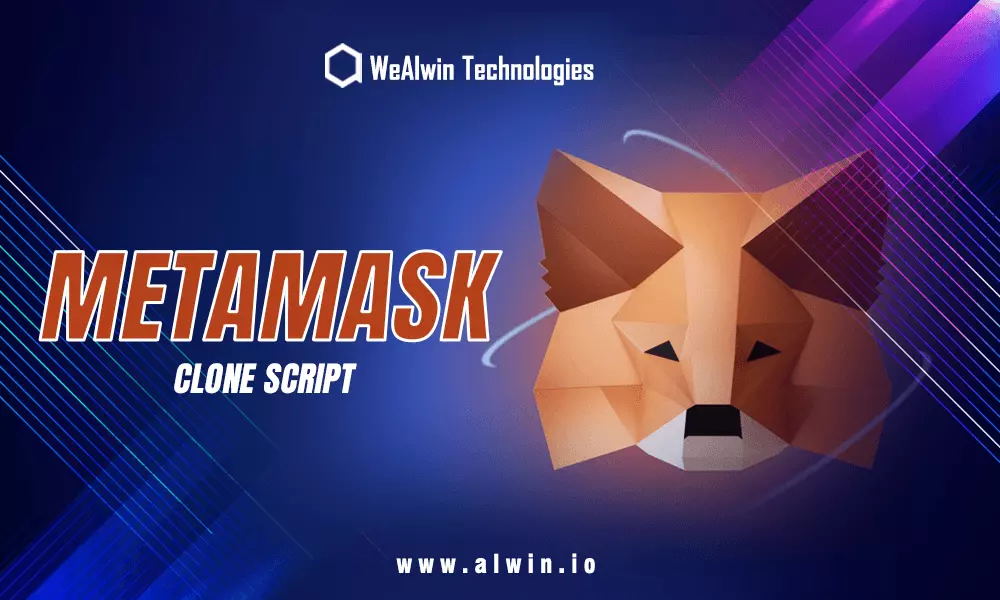 In this Modern era, Most people are fascinated by digital money. Cryptocurrency is digital money or digital asset that was invented in 2009 with the use of Blockchain Technology. After several years, 3000+ crypto coins are now in the market and new crypto coins are evolving day by day.
Now, let's see the infrastructure for using cryptocurrencies, crypto wallets are the place where the user can securely store, receive and transfer their crypto coins. 
Blockchain technology records every single transaction that occurs. In this crypto wallet, each one of the users has public and private keys for accessing and processing the transactions within the blockchain.
At present times, there are a lot of cryptocurrency wallets that are popular across the globe in the crypto market. But choosing the best one is the right idea.
Metamask is one of the best and most familiar to all kinds of audiences in the blockchain industry. This platform provides services to many major countries like the USA, Philippines, India, etc.
As the usage of this, cryptocurrency is booming in a rapid phase, Many entrepreneurs and business startups are planning to launch their own crypto wallets that are similar to Metamask with the help of Metamask Clone Script.
If you're one of the people who is planning to launch your own crypto wallets or isn't aware of the Metamask clone script, No worries, This article is for you and will help you in every aspect.
Start your Crypto wallet with Metamask Wallet Clone Script with all of its in-built features that are available in Browser extensions and mobile apps for your lucrative business module…
Let's Digg deeper into this topic !!
Brief Note on Metamask: 
Metamask is one of the familiar cryptocurrency wallets among Decentralized Finance that is online software and this software runs on the Ethereum blockchain. This wallet can be accessed by both the browser extension and mobile application. It also allows users to make their transactions through all kinds of regular websites in a reliable manner.
By using this crypto wallet, users can store and access their virtual crypto coins in a hassle-free manner, This metamask crypto wallet also serves as an intermediate between the user interface of the Ethereum Dapps and the website like Google Chrome, Firefox, etc.
In recent days, Metamask has earned a quality name by offering some new features to its audience across the globe. Business people who are planning to launch their own crypto wallet business will take metamask as a trademark. And so, many entrepreneurs are interested in launching a crypto wallet similar to Metamask.
What is Metamask Wallet Clone Script:
Metamask Wallet Clone Script is a pre-made software that is very similar to the original Metamask and also has the in-built features, functionalities, and security features of the Metamask. With the help of this wallet clone script, You could launch your own crypto wallet, the same as the meta mask in a short period effectively. In addition, this clone script supports all kinds of digital currencies like Bitcoin, Ethereum, Litecoin, and much more...
Supported Coins of

Metamask Wallet Clone:

As mentioned above, our metamask wallet clone script is a pre-designed crypto wallet script that supports all the popular crypto coins and tokens. Let me list out some of the cryptocurrencies that are supported by our Metamask wallet clone.,
Binance Coin (BNB)
TRON (TRX)
Cosmos (ATOM)
Tezos (XTZ)
Bitcoin Cash (BCH)
Dogecoin (DOGE)
Nano (NANO)
Aion (AION)
VeChain (VEN)
Stellar (XLM)
Ethereum (ETH)
Ethereum-related tokens
The above-mentioned are some of the crypto coins and tokens that are supported by our wallet clone.
Consult with our business experts to launch your crypto wallet like Metamask instantly! Chat with us on WhatsApp
Essential Features of Metamask Wallet Clone Script:
With prominent and trending features of the Metamask Wallet Clone, you could easily grasp the attention of many more users globally. Here is the list of some of the vital features that are enabled in our wallet clone development
Multi-currency assist
Two-factor verification
HD settings
Automated session logout
In-built coin purchasing
Multi-crypto payment gateways
Password-protected access
Multi-lingual support
Ownership
Network options
Local key storage
Multi-signature vault
QR code scanner
Home screen customization
Multi-Platform compatibility
These are the optimal features that are enabled while casting our metamask wallet clone. Incorporating all of these features can make your metamask wallet clone at the top of the ranking in the crypto marketplace globally.
Advantages of Metamask Wallet Clone App:
Users can download the Metamask wallet clone extension easily.
Users could use the plugins for accessing a wide range of Dapps.
Users could swap or trade their crypto assets within seconds.
Charts and prices of all the major crypto coins and tokens can be tracked.
With Metamask Wallet Clone Script, you can start a user-friendly wallet like Metamask on Android and iOS devices effectively.
Maintain Control of your private keys.
Simple and handy to use.
With the help of private and public keys, transactions are performed safely and securely.
Cyber-attacks, scammers, and other fraudulent activities are impossible because of the advanced security features that are Possessed.
Supports Bitcoins, altcoins, and some other tokens.
Transactions that have occurred and the balance cannot be monitored by any of the central authorities.
How to Make a Wallet like Metamask?
The Metamask wallet clone script works similarly to the original Metamask wallet. For a better understanding of the working process, imagine yourself as a user of the Metamask clone website. Before getting into the working process, ensure that you have Chrome, Firefox, or any of the browsing websites for adding the extension
Firstly, go to the Metamask wallet clone and click the Get Chrome extension and install the meta mask clone as the extension. Then add it to your extension to complete the installation setup. After this process, follow the below steps for sending and receiving the crypto coins.
Once the Metamask clone wallet extension is installed, You will see the icon of the Metamask clone. Click the icon and login into it.
You must accept the terms and conditions to log into it. By accepting the terms and conditions the login screen will appear.
Once you have logged in successfully, you should change the network by clicking the primary network and then select the test network named ropsten.
You will see an Ether icon and click on the sell or buy button. A display box will appear with buy or sell Ethereum, you need to click on the ropsten test faucet button
The final step is, you need to click on the green button to request one Ethereum from the faucet. Then you're asked to wait for a few minutes and you will receive an address transaction. That will be your confirmation address. Then click the icon for verification of 1 Ethereum.
This is the working mechanism of the Metamask clone in real-time
Cost of

MetaMask Wallet Software:

Now, coming to the development cost of the Metamask Clone App, it starts from $7000 with its basic features and options for your Metamask clone app. The cost may vary accordingly if you add on any of the features, options, themes, or templates as per your business requirements.
Why WeAlwin Technologies:
There are a lot of solution providers across the globe providing the services to their clients but as a startup, the main thing to focus on here is the best solution provider in the industry. So considering this, developing a Metamask clone software with an elite professional Cryptocurrency Wallet Development Service provider is more advisable. That's the reason why we stand special as one of the finest metamask clone software providers. Until now, we have delivered more than 150+ projects to our clients all over the world promptly. We provide premium Metamask clone software with prerequisite features that you can customize according to your business plans.
WeAlwin Technologies provides a supreme version of the Metamask wallet clone script services with modern features and functionalities along with the ravishing UI/UX for all kinds of startups across the globe in an effective manner. You could build your clone script software on the desired blockchain you prefer. We provide an essential feature of developing a private key alongside our script. Likewise, your users can also use it on the web browser extension.
Accordingly, our Metamask clone script has highly customizing options where you can customize the features, design, templates, themes, and other options as per your Cryptocurrency business requirements.
Check out our page on Crypto Wallet Development to get more information and launch a crypto wallet like Metamask