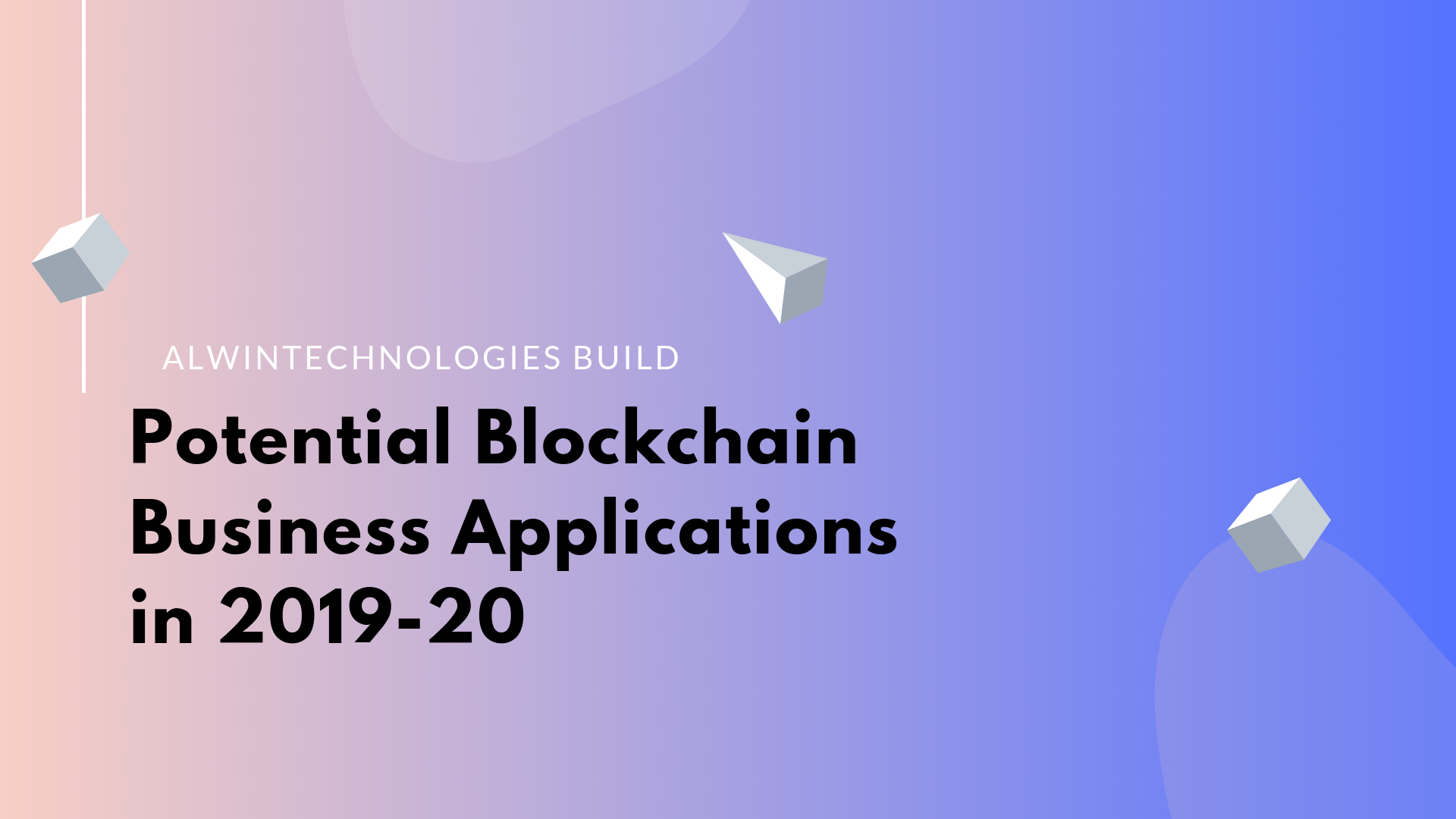 Now after years of service, blockchain has proved that it can take miseries out of almost any business model, which currently we are working with. It's not rocket science to understand the potential of the blockchain.
Many have already understood and some are finding reasons and cases to get acquainted with this technology. We at Alwintechnologies are proving the usability of the blockchain. From years, experts in our house are working to make business easy with blockchain based solution. We have helped many with our consultation and reliable DApps.
So, what we can do for you?
To answer this we are presenting you with some possible DApps that we can develop.
Exchange & Trading App
This is the quint essential app that every crypto and the token owner would want. In this, we have achieved an edge with our Dopamine Algorithm based cryptocurrency trade engine. Thanks to our developers who worked hard to make this happen. Moreover, we understand that not every time one needs a fully centralized exchange. Therefore we work in accordance with client's requirement and if needed bring the best mix of centralization and decentralization. We make exchanges that comply with security standards and legal regulations. Our team is versed in ERC, NEO and other standards and can make exchanges that support cross-chain transactions as well.
On-Demand Services
Another DApp that we find great to work on is of on-demand services. Though the companies currently providing these services look very much satisfied still there are some issues which the only blockchain can deal with. Whether it's a food delivery service or cab ordering, each lacks transparency and has a chain of intermediaries between to peers. That's nothing but an extra burden on the users. With Smart Contracts, you can filter professionals with ease and eliminate the need of any external party. Additionally, blockchain will bring transparency and only genuine players will get the role in the play. That will make it safer and affordable for providers as well as customers.
Healthcare Related Apps
In the Healthcare Industry as well there is much need for blockchain. We can bring frauds and risks to negligible rate with the use of Blockchain and tailored smart contracts build in business requirements. Are you sure that the medicines you consume are not counterfeit drugs? How will you confirm that the certificates and degrees that the doctor proudly displays are legal and authentic? We can make blockchain applications that can solve all these issues. They will be scalable enough to be deployed at a large level. Similarly, with DApps we can put the hurdle in the way of fake insurance claimants. At Alwintechnologies we know how to tackle these tricky situations with the help of blockchain.
Online Marketplace
If you are in the online marketplace business then definitely you would know how the complicated the structure is in the present scenario. With so many categories and parties involved, it's almost impossible to curb the problem named 'fake'. Weather in the form of orders or products this obstacle increase the required efforts and cost. Apart from this, sensitive data getting leaked is always there to haunt you. To put all this to end we can extract those entities that infuse infectious elements in the online marketplace economy. To do this data needs to on blockchain and actions needs to handle via smart contracts. Through this, we can create a marketplace that would be P2P.
Mobile Payment Solution
Almost all of us use mobile for payment these days. But even after so much development in this area, the whole system is still depended on third parties for resources and authentication process. These bring-in the add-on cost that can hurt small business the most. Also, there is no guarantee that no unauthorized parties are having an eye on your data. But people don't look for blockchain in this case in a similar manner. Assuming that it has low TPS rate but now things have changed. With blockchain technologies like R3 Corda and Hyperledger in the field, we can deliver mobile payment solutions that are flexible, safe and scalable.
Apps Related to Art
For artists, the word blockchain is no less than a magic spell, as it can solve all the issues that they face. There are various issues like copyright infringement, dependency on third parties, high costing and many more. With the help of blockchain technology, Alwintechnologies can create a platform where the artist can register their work and use it as proof, launch music without any brand label, can get a higher amount for their work and there are various other benefits too. In nutshell, we can create custom DApp that would work as a real solution to old-age industry problems. Also, we would fix up the issues prevailing in the blockchain-based applications that are there in the market.
Resource Management Application
Managing resources is the toughest work for any organization, whether small or large. Companies put many resources to manage resources efficiently. How bizarre is that? In this, we can implement better management through the use of DApps. Right from humans to energy and beyond, you can easily manage all the resources at a much lesser cost than today. For this, private blockchain is a better solution to ensure better control over things. And we can help you build DApp that would use Smart Contracts Based on Business Logic. This would benefit from easy integration with current infrastructure.
Supply Chain Apps
Supply Chain is one of the industries that got maximum benefits with blockchain technology. To tweak anything that involves supply chain, repairing the supply chain is the must. When we talk about repair we actually mean it. DApps that we would build will involve the innovative implementation of the blockchain. Confirming that both the chains work together for your prosperity, there is no need to worry that it would break your organizational process and hamper your output. For that, we have industry experts in place and they would plan ahead so that new technology fits up with minimum changes.
Administration & Governance
Redundant processor 'red-tape' costs too much. Even a small delay in the process can bring companies' process to halt. Besides, proper administration can be tough with so much happening round the clock in company, city or country.
Using blockchain we can make have everything in the digital form including birth certificates, personal identity, educational data, company information and what not. Then where is the place for 'delay'? Alwintechnologies believe that every process can be streamlined to get done with things in a faster and practical manner. We can develop an application for interested parties that would help them to make every process fast and accurate.
And Even More…
These were just a few application ideas and beyond which sky is the limit. With our hardworking and experienced team we can solve every problem with the help of blockchain. Our dedicated project manager works in line with the needs of the business and helps us to deliver solutions and application that are scalable. We don't believe in the use of obsolete technologies. Thus we use the latest stack and employ best practices for blockchain.
Thanks to our team of experts that include crypto concept experts that allow our company to face even the toughest of challenges. In case you have any application idea then contact our project consultants and know how we can make a Decentralized App for that.