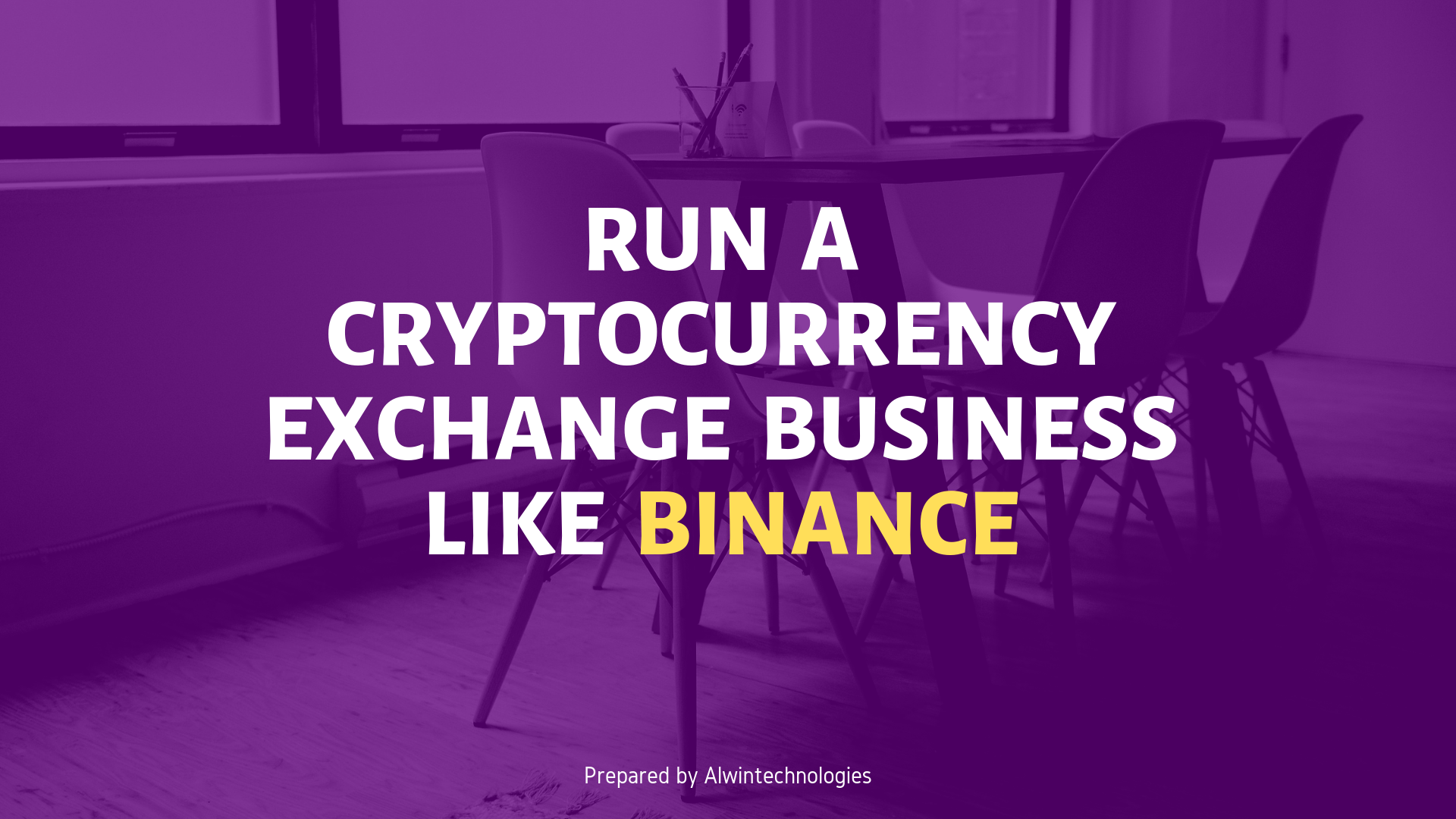 Binance is one of the top cryptocurrency exchange business application that mainly deals with crypto to crypto trade. Binance - A platform gaining wide traders & even new users attention in the world of digital currencies and its blockchain technology owing to its low trading charges, easy UI and impressive coin offers.
Why traders love to trade in binance cryptocurrency exchange platform ?
High Performance for Trading

All Devices Covered for Traders

Safety Stability for Cryptos

Multiple-Language Support for Traders

High Liquidity ( Capable for processing 1,400,000 orders / second )

Multiple-Coin Support
These above features made the binance platform with more success.
Binance – A popular cryptocurrency exchange platform has proven itself to be highly profitable if approached correctly. The number of exchange platforms increased but the quality of some resources' services can still be a question. That is why all startups and enterpreneurs they want to create a high-quality cryptocurrency trading app like binance, it is an amazing idea too.
So, Let's see what do you need to pay attention to and how to start a cryptocurrency exchange service like binance platform.

User roles :
1) Users – Users can login into application to exchange / trade the cryptos. So they can get exchange and wallet to deposit, withdrawl functions together.
2) Administrator – Who controls entire business application, security & settings and customers management

Alwintechnologies offers cryptocurrency exchange business application features like binance :
We have to build a users facing business application like binance where in users can signup, login & do all necessary activities on our application.
1) Secure Crypto wallet
2) Multiple language support
3) 200+ trading chart support
4) Application UI/ UX should be compatible in all device resolutions
5) Secure Stability
This signup and signin functionalities should be very well developed and correspond to the highest standards by protecting the system from any unauthorized logins, hack attacks, or any other kind of manipulations. Besides the general login/password combination, there is also a 2FA to provide additional security for users.
Every user is thoroughly verified. Depending on the type of KYC verification, the verified users generally have more possibilities. The verification is important to ensure the transparency of trades and to minimize the possibility of a scam.
Every user is thoroughly verified & validated with Anti-Money Laundaring. Depending on the type of AML validation, the validated users generally to ensure the transparency of trades and to minimize the possibility of a scam through money laundering.
This functionality allows traders to deposit fiat money into the internal wallet as well as to withdraw money to the wallets outside of the platform according to the limits set by AML validation process.
Every traders, they buy or sell cryptocurrency to other traders in this system. It's very important that all the trades are happening fast without any small errors. The application should have several possibilities to users where they choose the one particular orders type in order which is convenient for them at the moment.
A very useful feature which allows creating various graphs and stats for better understanding about predicting trades through 200+ charts implementation.
The exchange's internal API is required to allow users to create their own automated trading systems & multiple languages supported system.
In admin panel, business owner will be able to monitor every users' trades and to manage the site modification.
While developing the cryptocurrency exchange business application like binance, we need to pay high attention to creating the secure way of storing and exchanging the digital assets through blockchain.
1. The key components of the exchange are located at the different servers and interact through dedicated channels.
2. The encryption keys are also located at the dedicated secured servers.
To Know More
Interested to grasp a lot of features and benefits like binance platform ? Let's connect with blockchain development company for your cryptocurrency exchange business comes.
Required timeline to build the application like binance :
Please find the estimated timeline and budget to build the product.
Requirement analyse & management – 240 hrs

Wireframing & Prototyping – 700 hrs

UX Design & UI Integration – 350 hrs

Web application development like binance –1200 hrs

Custom requirements according to the country, customer demands – 700 hrs

QA testing – 220 hrs
Need min 3500 hrs to build the web and mobile application. We need min 16 weeks to deliver the platform like binance from the start date.
The Original Cost of Building Business Like Binance :
It will cost you around minimum $3,000 USD to maximum $5,000 USD. Depending on country, customization works and unique business requirements then cost will vary. Get an affordable price for starting business like binance for you.