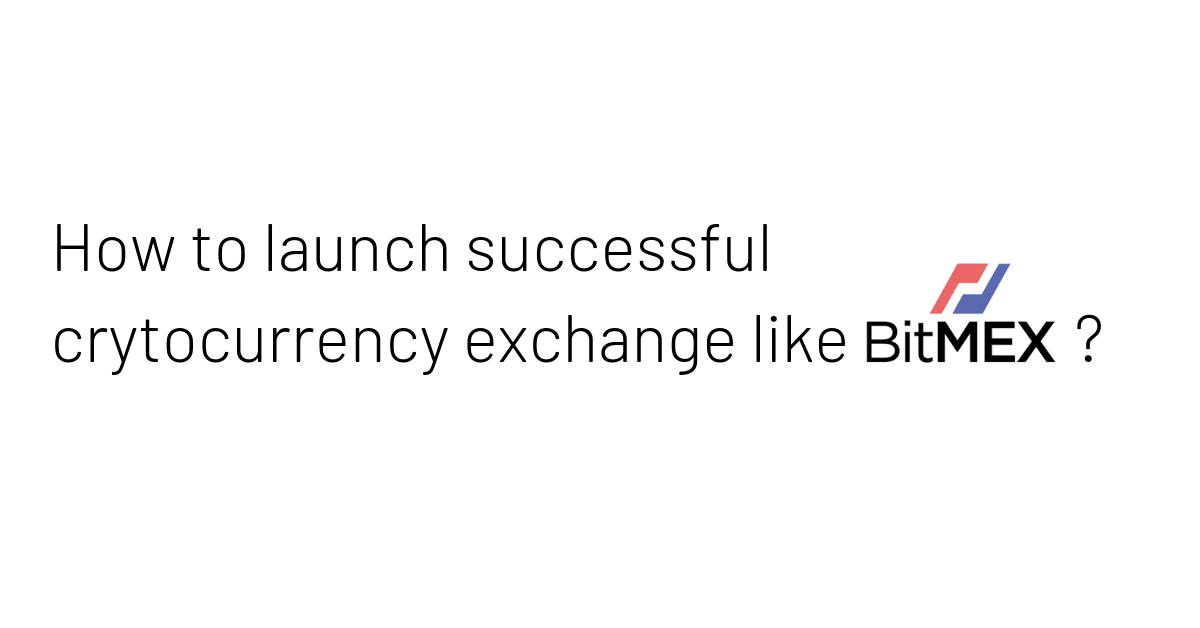 Building a Cryptocurrency Exchange like Bitmex is not an easy task, but it can surely be an extremely profitable one. There are a lot of considerations to make and many administrative areas to consider like security, user experience, and costs. If you are planning to set up a Cryptocurrency exchange then here are the main steps that you will come across.
1.Learn about licensing requirements
At Alwin, our crypto academy will help you understand the different licensing requirements and the basics of Cryptocurrency exchange. This will help you get started on an exchange which complies with the laws of the region. The licensing requirements will vary according to the country, state or area that you are establishing the exchange in.
Countries that are Cryptocurrency-friendly are a better choice for starting the exchange. It will reduce risks of unexpected shutdowns or sudden government flare-ups like the exchanges in the USA have faced. BitMEX is located in Hong Kong. The laws of Hong Kong regulating Cryptocurrency exchanges are very progressive. There aren't many strict regulations, but crypto exchanges may soon have to go through licensing requirements in Hong Kong.
Popular countries where Cryptocurrency exchanges can be opened with fewer problems are:
Malta
Lithuania
Gibraltar
Switzerland
Canada
Switzerland
Hong Kong
Japan
Estonia
Mexico
Lichtenstein
Opening an exchange in the USA has its own advantages. The availability of technology and investors is fairly high, but the establishment costs and investment capital will be higher because of regulatory compliance.
2.Understanding types of exchange
There are many different types of exchanges that operate for Cryptocurrencies. BitMEX is a peer to peer exchange. This kind of platform is the most common one. It works as a platform to link users – buyers and sellers – with each other to conduct trading. Owners of the exchange earn through commissions for the transactions. Unlike admin user platforms where the exchange takes place between the users and the platform directly, peer to peer exchanges is open to all to buy or sell Cryptocurrencies between each other.
3.Using the right technology solutions
WeAlwin Technologies has been at the forefront of creating trading platforms for Cryptocurrencies for a long time. We have built several platforms to suit varying client demands. This includes admin platforms, p2p platforms, decentralized exchanges and margin trading exchanges. Our team is constantly improving our technology stacks to provide you with high-quality crypto exchange platforms which ensure great user experience and smooth trading. We cover everything from building a robust module of Cryptocurrency portfolios management to effectively establishing a module of price notification.
4.Identifying the Cryptocurrencies to list
The more Cryptocurrencies you list, the larger an audience you will be able to cover. If you allow your customers to use specific Cryptocurrencies on your exchange, then you will have to integrate them first into your exchange platform. We advise our clients to use around three Cryptocurrencies at one point in time.
Alternatively, you can build your own Cryptocurrency and launch an ICO to fundraise for your exchange. Binance is one such exchange that does this. This will help you create more value for your Cryptocurrency and will also increase the volume of your coins in the market.
WeAlwin Technologies helps you with either of these. Whether you would like to integrate specific Cryptocurrencies which will be used on the exchange or you would like to create your own Cryptocurrency. Our team has extensive experience in both.
5.Security and Protection
Exchange requires a very strong security system in place to make sure that it can safeguard investments from hackers, malware, and viruses. Security must always be the most important part of your exchange. It will increase trust among your users and help you gain a larger audience.
WeAlwin's team of developers believe in the fact that prevention is better than cure. From using secure libraries and frameworks to including KYC and AML as a part of the process of converting Cryptocurrency to fiat or the other way around, security is given high importance when building an exchange like BitMEX.
For exchanges to run like well-oiled machines, they must be managed effectively
Once an exchange is established, it is important for you to oversee the management of the exchange and ensure that it offers excellent customer experience. You will have to partner with payment processors, connect the exchange with others for greater liquidity, take it through a phase of beta testing and have a strong customer support system in place to handle customer complaints or concerns.
Get Free Demo of Cryptocurrency Exchange Platform Script Like Bitmex