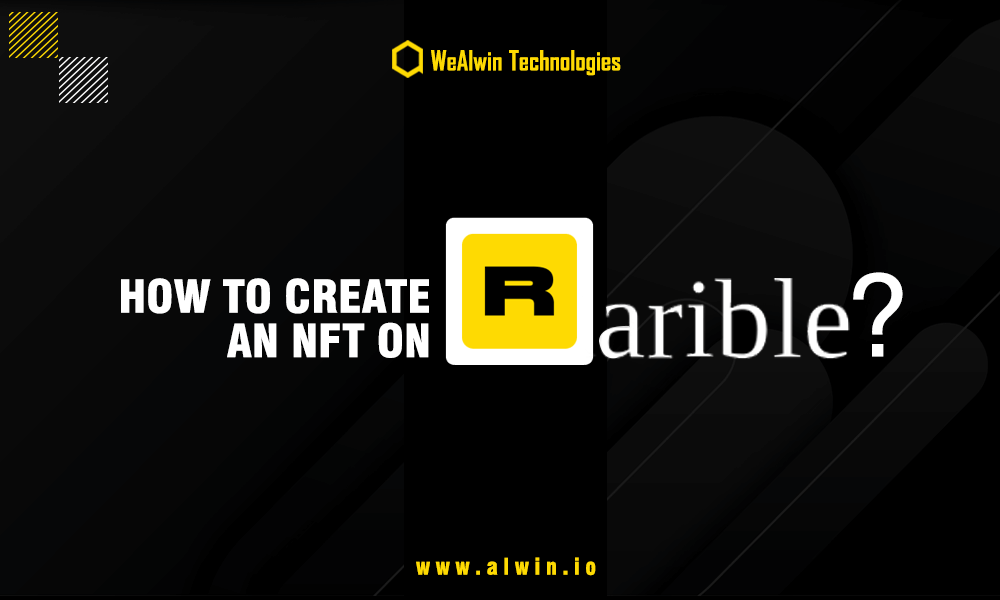 NFT is making the world run crazy. It is not an overnight success. It is all about the craze over digital assets once upon a time people thought it was junk. Technology had helped to improve the world a lot better and this time it had identified the uniqueness and efficacy of the rare and unique digital collectibles. This blog is all about one of the best NFT marketplaces that have helped a lot of people to trade on NFT and make exclusive profits. Here this blog will guide you on how to create an nft on Rarible?, how to start a rarible like NFT marketplace with low investment that could be helpful for entrepreneurs and startups to kickstart their NFT business.
What is Rarible?
Rarible is one of the best NFT marketplaces with high end User interface and security options. The trader will feel it very easy to buy or sell the nft easily through Rarible. It is an nft marketplace that runs on the ethereum blockchain with the nft token standard - ERC721. With exclusive features and security options, it is not a wonder that entrepreneurs would love to start an nft marketplace like Rarible. You need not worry if you belong to one among those minds. Rarible clone script will help you to create your nft marketplace with customizations so that you can kickstart your nft business. Let us know a few things about Rarible clone script before getting into "How to create an NFT on Rarible?"
Things to Consider Before Creating NFT Like Rarible:
First of all, if you want to enter into the world of NFT and kickstart your nft like rarible, you should have three primary things accomplished. 
1. You need to have a digital wallet, especially an ethereum wallet because it is created on the Ethereum blockchain only. 
2. Connect the wallet with the Rarible-like NFT marketplace.
3. Create your NFT like Raribe using the steps below
Let us see these three of them in brief that would be resourceful to you. 
Create a digital wallet account - As a first step, you need to create a digital wallet particularly the ethereum wallet if you want to create an NFT like Rarible. Most of the NFTs are crafted in the Ethereum token standard, especially ERC 720 and ERC 1155 and so it is more important to create a digital wallet for your token creation. After effective token creation, you need to incite your deposit into the ethereum wallet. This will help you in the later stage where you need to pay a base gas fee for putting the NFT in the marketplace. 
Integrate the wallet with the Rarible like NFT platform - In the wake of making the record and depositing, the time has come to integrate the wallet with the NFT marketplace. This will assist you with purchasing or sell NFT viably with no problems. For example, assuming you associate your cryptocurrency wallet with the Rarible, this will make the work simpler with only one swipe.
Create your Rarible like NFT - After carefully considering the NFT marketplace and connecting with them, it is time to finally create NFT like Rarible along with customizations that would be so adorable and everyone would love to buy.
How to Create NFT on Rarible?
There are two ways in which you can create NFT on Rarible and list them in the marketplace. One is you have your NFT image or digital art. In that case, the work is so simple. You should simply associate your crypto wallet with the marketplace and rundown your NFT in the commercial center and produce benefits.
Two - You will have to create your NFT. That means you have to create your NFT in the Rarible marketplace and then list them in the market. Let us know the procedures in creating NFT in this style through a step by step manner.
Step 1 - You have to first of all register with the Rarible. You can start creating your token after registering the account by connecting your wallet.  Rarible supports either Trustwallet or Metamask. You can choose whichever is convenient for you.
Step 2 - You can fix the dimensions of the token. It is best recommended to choose the 16:9 white canvas background. Then you can choose any image of your creativity and then construct your NFT. You can also use the resources in the Rarible to create your token. After shedding all your creativity, you can mint them into a token. 
Step 3 - Add your image to the Rarible platform and pay the gas fees allocated for that image. All you need to know is to pay the gas fees from your crypto wallet so that they get listed in the marketplace within seconds. 
Step 4 - You have to wait for the bids. You will receive the best bid for your work that someone in the community would purchase the NFT for the best price possible. 
How to Start your NFT Business Like Rarible?
You can start your NFT platform like Rarible within a week if you have allocated resources and updated technology. If you do not have such efficacy, it is best to rely on the best NFT Marketplace development company to get the best Rarible-like clone software for your business. WeAlwin Technologies will help you to get your Rarible like NFT software in an efficient manner without much investment.