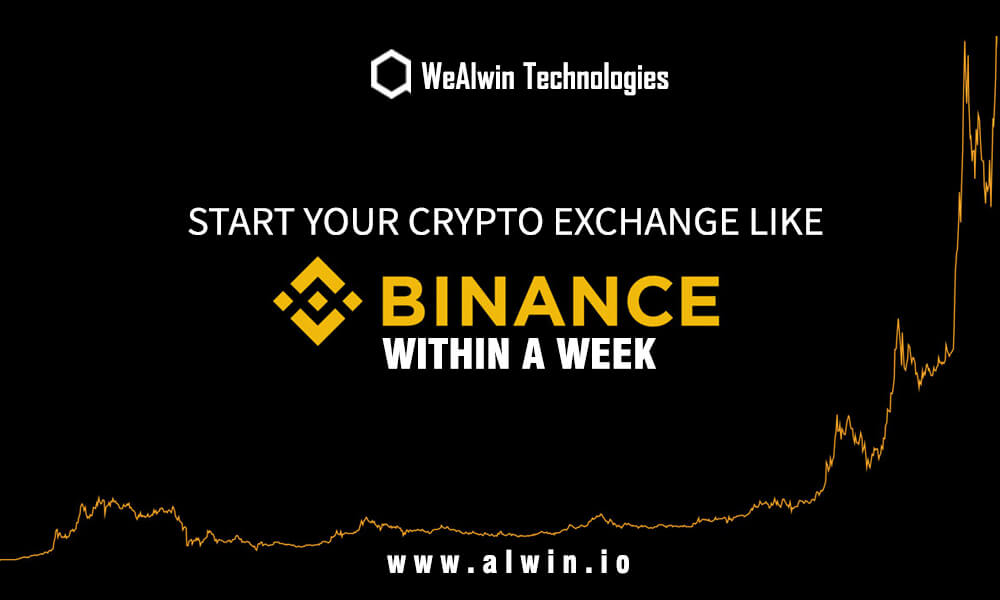 Starting a cryptocurrency exchange platform is a great idea. This is the world of digital finance, especially cryptocurrency. Within a decade of its initiation, the cryptocurrency had reached greater heights than any other business would have ever dreamt of. That is the success of cryptocurrency.  You may have heard of the new trends of cryptocurrency businesses that have emerged at present, but you know what? Cryptocurrency exchange platform is a classic kind of crypto business that an entrepreneur could ever start. 
Do you know why? You might start a crypto payment gateway, but it needs to integrate with a crypto exchange platform to conduct a successful transaction. The same applies to other crypto technologies like cryptocurrency wallets, trading engines, trading bots, etc. All are essential features, and cryptocurrency exchange platforms cannot sustain without them and vice versa. 
It is good that you have decided to start your cryptocurrency exchange platform, but you know what? There are several methods to create a crypto exchange business. The most prominent ones among them are 
Starting from scratch
Whitelabel crypto exchange platform
Cryptocurrency clone script based exchange platform
Among the three, I think that the first two are very challenging to start. I am not discouraging you, but the fact is they involve higher investments and higher risks. If you find any cryptocurrency exchange development company that supports starting from scratch, you could see that they are trying to charge you higher, and there is no promising chance that you could be left high and dry if it does not work out. 
The best possible way of succeeding with a crypto exchange platform business is to start with a crypto clone script from a popular crypto exchange. 
When I say "Popular," it should be trendy, right? So in that way, it is more than evident that Binance would be the best choice, and starting a crypto platform with a Binance clone script would be more beneficial.
This blog is entirely about Binance and how beneficial it is to start a crypto exchange. 
Table of Contents
What is Binance?
Binance is a traditional and popular cryptocurrency exchange platform that had started its cryptocurrency exchange service in early 2009 after the emergence of bitcoin. The real meaning of Binance is the blend of two words - Binary finance. It was started by Changpeng Zhao and is headquartered in China. In the midst of the second decade of the 21st century, they had to move their headquarters to Japan as China restricted the use and transaction of cryptocurrencies. Later after the reemergence of cryptocurrencies in China, they moved back and set up their office in the previous location.
They provide multiple exchange options - centralized and decentralized so that the user can decide which type of trade he wants to indulge in. In addition, their KYC is the fastest verification process that would take less than seven days to verify your identity.
Even if you have not verified your identity, you know there are chances that you can still deposit your money and trade on them. But you need to verify your identity to withdraw your profits. Binance is one of the leading cryptocurrency exchange platforms with a high amount of traffic and conducts millions of transactions within minutes without any technical interruptions. 
Stunning right? Do you want to know about the new advancements in Binance right now?
Continue reading below
What's new in Binance?
That is not a wonder. Binance introduces every update on their site and improves their service better as they are highly concerned about the facilitation of their traders and users. In that sense, at present, there is an emergence of various new cryptocurrencies in their platform. But that is not new in Binance. 
They have introduced the Binance Smart Chain - which is parallel to the Binance chain that conducts the function of Non-fungible tokenization. 
Binance smart chain(BSC) is a blockchain network exclusively created for functioning all the agreement-based applications, especially the decentralized applications. They run in association with the local Binance Chain (BC), which allows the clients to outwit the two main things in the Binance - the Exchange limit of the Binance Chain and the effective contract of Binance Smart Chain. 
Besides, Binance Smart Chain, in addition, helps in conducting the operations through the Ethereum Virtual Machine (EVM), allowing it to facilitate Ethereum run applications like MetaMask, etc.
Apart from the Binance Smart Chain, there is an arrival of BEP 20 tokens that facilitate the construction and efficiency of the Non-Fungible Tokens. This works in accordance with the Binance smart chain, where the user will receive the rewards and offers in BEP20 tokens only. 
This will not stop here. Binance will come up with new advancements in the crypto industry, stunning the masses and exciting the users, and increasing the traffic. If this is the case, isn't it more stunning to start a cryptocurrency exchange software like Binance and attract more profits in your business?
If yes, read further below, and you are on your way to a substantial ROI-based crypto business path.
Introducing Binance clone script
Binance clone script is nothing but an exact clone of the original binance software with the induction of all the features and benefits of the binance software. It runs precisely like Binance without deteriorating the copyrights and other intellectual property rights of the Binance exchange software. Binance clone script is the most demanded crypto business among entrepreneurs and startups because of its efficiency and high scalability. 
There are several other reasons why the Binance clone script is the best. Yes, with all the updated features and benefits and the introduction of the parallel blockchain - Binance smart chain that facilitates the construction of BEP-20 tokens for NFT creation.
This present era is not only about the best Binance clone script. It is all about usage efficiency. Yes, I am talking about the Binance exchange clone app. In this technological world, you should create a business that reaches fast to the users, and the Binance clone app is one such significant step. 
Let us discuss the Binance clone app and its features.
Binance Exchange Clone App
The Binance exchange clone application is the integrating feature of the Binance clone script as most of the providers offer a clone app along with the script software. Technology is growing, and we have to make advancements in the business to lead it. In that sense, people are using smartphones more than laptops. Do you get a notification on the trade or present trading range on your laptop? But only if you switch it on. But you can get instant pop-up notifications if you induct a Binance exchange clone app. Binance clone app comes with variable features. Some of the prime ones include
Stunning UI Dashboard
Multiple Trading choices
Biometric verification
Pop-up Notification
Multiple language support
Multiple device operational support
Integrated Multi-cryptocurrency Wallet
Geo identification support (GPS compatibility).
Secure and encrypted withdrawal options.
Multiple payment options.
These are some of the notable features of the Binance clone script-based clone app. Use these features and attract your traders and users to your cryptocurrency exchange platform. Before getting into the part on how to start a crypto exchange platform like Binance, let us know about the benefits of Binance clone script-based software and app.
Benefits of starting a crypto exchange platform like Binance
Brand identity - Starting a crypto exchange like Binance is itself a brand identity that would draw a considerable amount of traders to your crypto exchange platform. If you give even more offers and rewards, there is no doubt that you could attract global traders to your crypto exchange and earn huge profits.
Customization - Binance clone script is 100% customizable software that the owner can customize the crypto software as per their business needs.
High Scalability - Binance can run and conduct 150000 trades at a time, and hence the Binance clone script has high scalability. You can increase your crypto platform's scalability as the user base hype up. 
Faster Transactions - Faster transactions are the trademark of Binance, and it is the same with the clone script software. 
Huge ROI - With the Binance clone script, you can extract more than one way of generating revenue that includes trading and listing fees, transaction fees, freemium fees, Google Adsense, etc. 
Multiple Coin Listing - You can either add or remove any number of cryptocurrencies and tokens in your Binance clone script-based cryptocurrency exchange platform as per your business needs. 
Multiple Payment Methods - Binance clone script software is engulfed with various cryptocurrency exchange deposit options that the trader will make the deposit and conduct withdrawals as per their convenience. 
Things to consider before starting your Binance clone script
This is the primary thing that you should know before starting with a crypto exchange platform like Binance. It is applicable not only for crypto exchange with Binance clone script but also for analyzing and making things ready before starting a crypto exchange platform business. 
Determine the targeting location where you are going to launch your exchange platform like Binance. (Launch your exchange crypto-friendly countries)
Do some industrial market research on how Binance works and how you can replicate it to become successful.
Choose the type of exchange you are going to launch (Centralized, Decentralized, & Hybrid)
Get the required license from the target location or country you will establish the headquarters of your crypto exchange platform. (It differ from country to country)
Hire a legal team of counselors for legal support. It would be best if you hire an in-house lawyer team to be helpful if your exchange platform gets into some legal trouble.
Keep a solid financial backup always ready before starting the business. Without a minimal investment, you cannot shine in your industry. You cannot reap without sowing, right?
Find out the best cryptocurrency exchange development company. You can also create your crypto exchange like Binance on your own. But getting assistance from a trusted company will help you to compete in the crypto business efficiently.
Connect your exchange with the maximum possible partners.
Create a partnership with the leading payment processor.
Ensure to have high-end and strong security features.
Make sure you do beta testing and quality testing before making your exchange platform like Binance live.
Provide 24x7 customer support to your clients and customers.
After you have considered the above things ideally, there is no interruption that you can think about starting a cryptocurrency exchange platform like Binance. Let us know how to start a business-specific crypto exchange platform like Binance.
How to start a cryptocurrency exchange platform like Binance?
Finally, we are getting into the steps of how to start a crypto exchange like Binance. It usually takes five basic steps to create a successful crypto exchange platform like Binance. Let us go step by step
Designing - create a stunning design that may reflect the UI of the Binance exchange without infringing their design copyrights. Focus on the wireframes and the prototypes while designing your software. Then you can add some other design features of your creativity and make it more appealing.
Programming language - Front-end developers take it from here and use HTML, CSS, and Javascript languages to create special crypto exchange software as per the client's requirements.
Application program Interface - After completing the front-end, it is the back-end that we need to work on. Now comes the usage of API. API is nothing but a back-end operator that connects the command of the programming language with the functioning of the software. They perform certain essential functions that include user authentication, server function, Newsletters, crypto deals and offers, and other offers connected to third-party organizations.
Blockchain integration - No cryptocurrency exchange software can successfully run without a blockchain application. They store and manage the data and provide the utmost security and safety to the cryptocurrency exchange software.
Testing - After the design and development, it is time for testing the site for bugs or any other functional or technical interruptions. If you can find one, you will have to eliminate the bug for the smooth functioning of the site. After quality testing for a series of time and approval, it is time to release the Binance-alike cryptocurrency exchange platform and initiate the crypto business.
WeAlwin Technologies help you to construct a business-specific and instant cryptocurrency exchange platform with our customizable, secure, and reliable Binance clone script. Our team of expert developers uses high-end technology tools to construct competitive exchange platforms like Binance within a week to run your crypto business. Let us discuss the features of our Binance clone script.
Features of our Binance clone script
Multiple Log-in - Your users can log in through multiple devices in either your mobile and your laptop and trade accordingly.
Secure Transactions - The transactions are highly encrypted that they will hardly be hacked or malpractice by anyone. The transactions are protected by the Blockchain technology that ledgers all the transactions and makes them available on all devices, making it hard to decrypt. They are secured by the public key and the private key.
High Scalability Trading Engine - The trading engine is highly scalable. It picks the best potential trader for the business that the user will find more helpful and efficient in trading in your exchange platform.
Instant Transactions - The transactions are conducted at high speed that happens within seconds. This is one of the efficiencies of the cryptocurrency exchange platform powered by the Binance clone script.
Secure Escrow for management of funds- If you are starting a decentralized exchange, then we provide you the best escrow management services that help your users to run the transactions without the fear of being hacked and gains trust among the two bodies.
Instant Dispute Resolution  - This is also a feature of the decentralized exchange of Binance clone script that offers instant and quick dispute resolution to resolve disputes regarding the transaction.
Liquidity Integration - Higher the liquidity, the higher the efficiency of the transaction. Our Binance clone script offers the best liquidity integration services and API integration to conduct the transactions faster and efficiently.
KYC and AML Verification - Quicker KYC and AML verification to initiate the trade instantly. You know what, for deposits, there is no need for KYC. If you want to withdraw, you should verify your KYC before taking out your profits. We induct automated KYC/AM verification.
Multiple Payment Methods - You can deposit through numerous payment methods because our Binance clone script-based crypto exchange software allows it more effectively. 
Transaction History - The user can verify his transactions anytime by accessing his blockchain ledger through his private key.
How much does it cost to create a crypto exchange with a Binance clone script?
There is no exact cost when it comes to crypto exchange development. But to be sure, the investment would be considerably less when you start with the Binance clone script. Clone scripts are readymade software, and hence it does not attract huge backend works to complete it. Also, you can start your business within a week with customizations. 
Usually, the basic crypto exchange platform with Binance clone script at WeAlWin Technologies cost starts in the range of $5000. Still, it may vary if you want to customize your software and add more features or additional security options. We ensure that the crypto exchange software with the Binance clone script would benefit your crypto business and attract huge ROI and consistent profits.
Why should you start your crypto exchange platform like Binance with WeAlwin Technologies?
WeAlwin is a renowned blockchain development and cryptocurrency exchange development company in the entire world. They offer all kinds of cryptocurrency exchange development solutions with their customizable software and instant solutions. We have a dedicated team of developers and designers who put their 100% effort into crafting the best software for your business. We modulate your software at any stage of development and bring out the outcome as per your business requirement.
We create out-of-the-box Binance clone script software and app for your business and offer business-specific solutions to make your crypto business a huge success. Customer satisfaction is our motto. So, we connect with our customers, and we are reachable 24/7 for our clients to look into their technical and non-technical queries.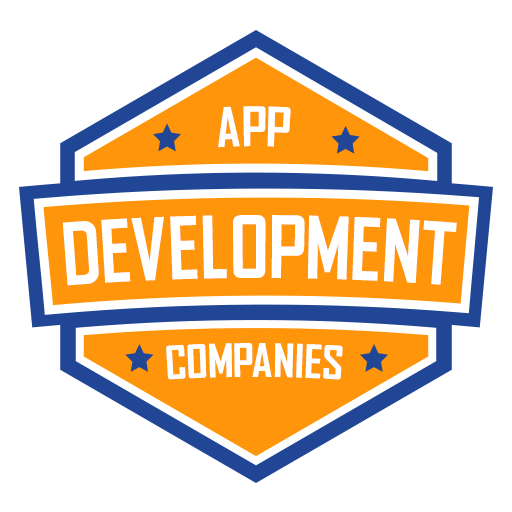 Reach us now and get instant and business-oriented crypto exchange software like Binance and achieve in your crypto business.