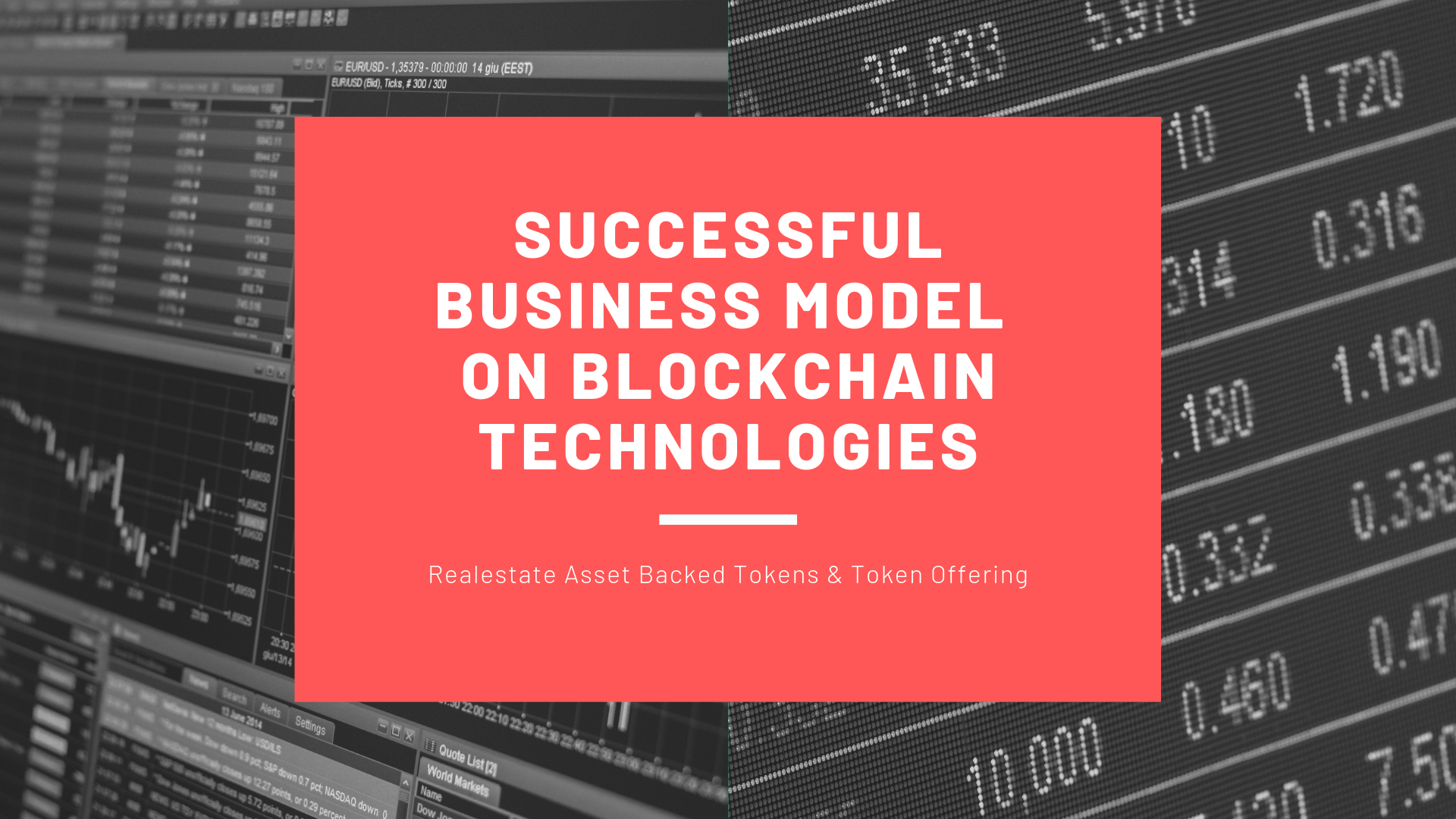 Each time there is talk of an STO, its real estate usage is investigated by many. Along with existing real estate entities, new and upcoming entrepreneurs dwell to find opportunities that are available using STO.
Alwintechnologies - STO development company has previously discussed the ways to launch STO successfully. Now we will talk more specifically about STO in Real Estate. We will exhibit why we insist that STO is a great tool to explore the areas of real estate business that previously remain untapped.
The Current Scenario :
When we say that something will bring change, it is necessary to find the aspects that demand change. Various reports published by different agencies suggested that real estate delivers in all horizons i.e. 5 10 or 15 years. And it's not so surprising that the returns mainly comprised of rent. Though prices of properties surged but were not able to overshadow rental incomes.
The underlying problem of the current model is that it's too rigid and costly. Despite that returns in some of the countries are more than double the average trend, people are not having access to that. International properties generating lucrative returns are not someone has easy access to; credit goes to unfavourable regulations and skyrocketing prices.
Moreover, even if you have access to the best market, you need to pay brokerage fees, stamp charges and to be on the better side a professional management team. Now after running to find the best property and paying a hefty amount, the owner doesn't receive the real value for its money. The alternate options provide a lowered sense of ownership and attract middleman charges as well.
Even if an individual somehow makes a way ahead then as well end up being in a state of feeling the liquidity crisis. To make situation worse, risk of the document and identity-related frauds are there too. Therefore, in the current real estate business model, hurdles are more commonly found than opportunities.
The Needed Change :
What are the changes we need to do in order to get bigger profits out of real estate?
The answer is simple to hear and complex to implement. The investment opportunities are to be freed from the existing boundaries. We will have to make a simple path that connects physical properties to the pool of investors. Additionally, we will have to create an environment that nurtures first-time investors to provide vitality to the real estate sector.
Let's see few changes to recondition the current STO business scenarios.
To know more about how can we help you to start real estate based STO,
Eliminating Geographical Boundaries :
This is the first thing that has to be done if we want to see the new era of real estate sector. There is a basic logic behind this. Making cross border ownership less complicated in comparison to its current phase will make the whole world a single marketplace. People from developing nations would be able to make an investment in developing and vice versa thus empowering real estate and boosting the growth value.
Making Transaction Secure :
Another thing that haunts investors is a lack of transparency and an increase in fraudulent activities. There have been lots of cases in the past that made people lose their money. Frauds related to the title, identity and many more makes real estate a risky option. To deal with this, we need a P2P market.
There is a need for an environment where documents, transactions and other sensitive data are stored on secure DLT technology. Additionally stricter check on legal adherence is to be ensured. That way we would get more attention from investors as well as from the financial sectors in the form of funds.
Bringing Down the Cost :
Already the real asset assets with high ROI opportunity are pricy. To make cost unbearable third parties are always there. Yes, that 'parties', because it's a long chain of single entities which one need while transacting. Each of them adds their share and makes good investment options unreachable for many.
To solve this problem we need to handle all the legal cost, brokerage and other charges wisely. This will benefit both seller and buyer. One option is to eliminate the middle entities and second is to minimize their impact on the total cost. And both these options are possible using DLT technology-based online platforms.
Ownership with Diversification :
Some investors don't have much knowledge about the real estate sector. For them, it's quite difficult to find the right property and making a handsome amount of money out of it.
Apart from this, small investors have a tendency to block all their capital in a single property. Thereby they multiply their risk of making a lesser profit or sometimes even loss. To be on the better side our need is to find a way where we have an option to own multiple properties at once. To divide investment while investing at a single place, that's the business model we are talking about. Where there will be no need to go through draining legal procedure and still we have the investment in various properties.
Moving On Towards Automation :
Manual processes and compulsion to trust on someone's act is what present business model offers. And that's the reason it needs to be changed. With something like Smart Contracts, we can automate almost every part of the transaction. With this, we can easily remain compliant to law, distribute profits and much more.
At Alwintechnologies, we have designed smart contracts based on business logic and know how helpful it can be. None of the parties in the business remains dependent for specific acts. Smart Contracts easily handle all the requirements.
To know more about how can we help you to start real estate based STO,
Making Assets Liquid & Wide :
There are so many tweaks that need to be done and specifying them is not possible. Still, we can't afford to miss these major factors.
At present time, real estate investment in no sense can be termed liquid. It takes time to find the real deal and then complete all the formalities, which make it the last option one seeks when an urgent requirement of funds. Also, investment in commercial buildings that generate higher returns remains limited to very few people. With the concept of STO, we have got the answer to this as well.
STO Looks a Perfect Fit :
All the points describe the capable changes that can bring drastic and positive variation in the real estate business. The most promising thing is that we can execute all the changes at once with the help of STO. With Security Token Offering we get the power of Blockchain that makes sensitive data secure but at the same time maintain transparency. It allows investors to invest in the most promising options available irrelevant to its location. In case investor needs funds, he can sell tokens on the exchange to get the amount quickly.
Issuers have the option to tokenize a single property or might issue tokens that represent all their real estate holdings. It also reduces the burden of checks that are mandatory like AML/KYC as smart contacts can be used to automate all those processes. It also creates new business opportunities.
Example: A real asset advisory firm having a nice portfolio of investment issues tokens representing their portfolio, then investors will get all the benefits just through buying the tokens. This could be a simple yet powerful idea that can grow manifold the opportunities in the real estate sector. Not just this, there are many more ways in which STO can help all the people in this sector no matter what role currently they have. Higher liquidity, lesser frauds, compliance to laws and high ROI, precisely STOs can make real estate a real business to be in.
With the experience of Alwintechnologies understand that it's not that easy to bring an STO and make it successful with just an idea. To ease people in this, we don't simply do STO development rather we offer full-fledged services to our clients. We assist them with a free consultation with experts, design STO model that suits their requirement and provide them with a team of experienced blockchain developers.
To know more about how can we help you to start real estate based STO,