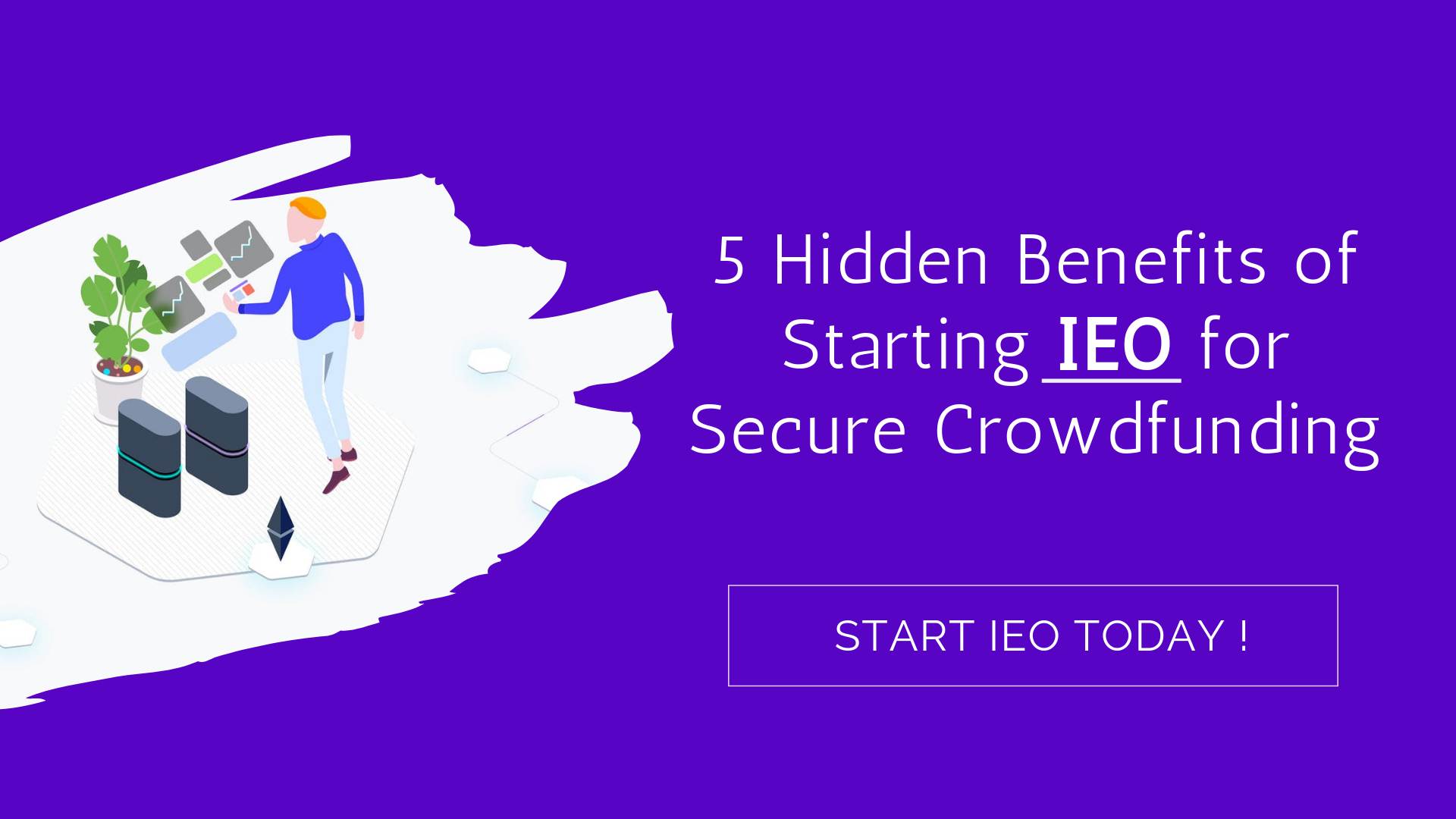 Now, the entire crypto world has come out of the mesmerism of Initial Coin Offerings, ICO's, which offered an exciting way to raise funds but was so full of weak points that scammers ended up benefitting the most from it; trust has become the keyword in raising funds through Cryptocurrencies. Investors want to make sure that they can trust the project that they will invest in. At the same time, project owners are hoping to find reliable investors that can further their business concepts and reduce the chances of poorly-funded projects.
Initial Exchange Offerings, IEO, are the direct result of the need for this trust from investors and project owners. It is a means of raising funds for business projects very much like ICOs', but instead of project owners handling the entire fundraising event, an exchange takes up the responsibility. This is why it is known as an Initial Exchange Offering.
At WeAlwin Technologies IEO development company, we believe that IEO can be successful and can be very beneficial for project owners who want to gain the trust of their investors and ensure the success of their project.
Here's how IEO's make this possible:
Exchanges conduct due diligence
Adequate research about the project, the business concept, the management as well as the team of developers behind a project is very important. In an ICO, there is no organized way of getting all of this information. But in an IEO, exchanges make sure that due diligence is conducted because the reputation of the exchange can be at stake if it hosts scammers.
Reduces hassles related to compliance and regulations
Exchanges handle most of the details with respect to compliance and regulations related to an IEO. This saves project owners of time and money that would otherwise be spent on learning about the regulations and identifying ways to comply with all of them.
Marketing is handled by the exchange
The exchanges that hold IEO's already have a reputation in the market. This makes it easy for them to announce a new token offering. Exchanges can easily connect with potential investors and they can reach a larger audience than the average ICO. At Alwin Technologies, we feel that while IEO's may lean towards higher costs related to exchange listing, they are also more adept at handling marketing which reduces marketing costs for the project owners.
Smart contracts are managed by the exchange
While ICOs required project owners to create a smart contract which would handle the receiving of funds and the distribution of coins, IEO's simply require project owners to leave smart contracts with the exchange. Investors would use currencies accepted by the exchange to buy the tokens. It saves project owners the whole hassle of creating smart contracts and overlooking the sales and distribution process.
The IEO takes place on the exchange's platform
IEO's take place on the exchange platform which is likely to be more secure than a website. Since ICOs were held on websites they were more vulnerable to cybersecurity breaches where hackers may end up finding a way to reroute funds to their wallets. This is less likely to happen with IEO.
How can IEO benefit business owners and investors?
Project owners, as well as investors, look for trust. ICOs were ambiguous. Very little existed in the name of due diligence. Investors had to conduct their own research about the project and the team behind it. Unknowing investors often found themselves scammed.
IEO's reduce these risks because exchanges conduct due diligence on the project and the project owners and at the same time, they conduct KYC and AML on the investors. With the interests of both parties secured, trust is easily established.