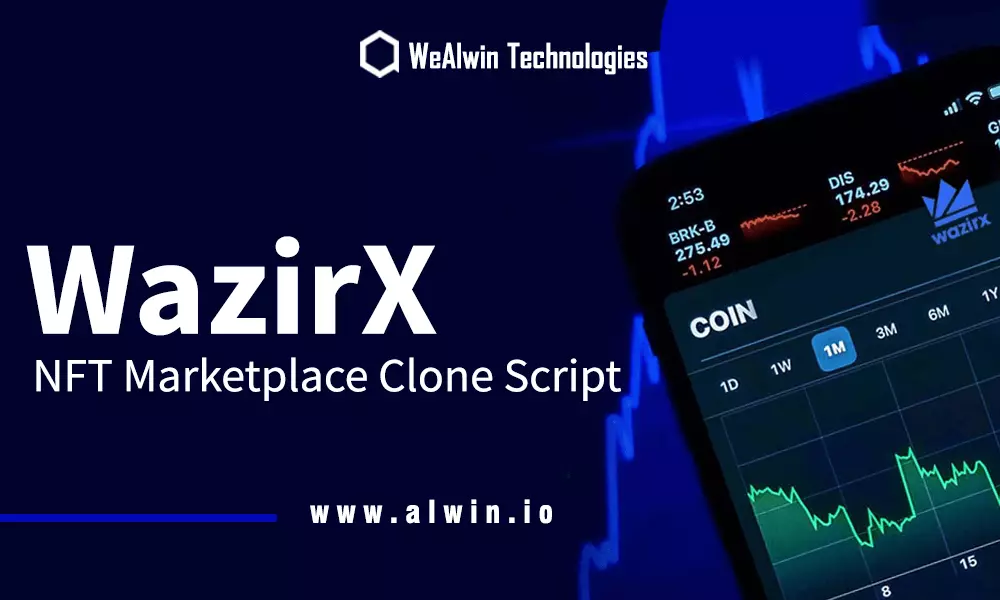 Non-fungible token has become the latest rise in the cryptocurrency marketplace. And still ruling.. The main reason why NFTs still dwell in the crypto space and steadily keep rising is due to their uniqueness. Non-fungible token provides true ownership to the creators, which is attractive to many.  Especially in the art world, NFTs have become a money-making asset. Many of them are showing great interest in buying and selling NFTs in the marketplace. 
NFT marketplace is the place where users can buy, sell and bid their NFTs to generate an income. NFT marketplace is one of the lucrative business ideas which helps to level up your business. Many startups, entrepreneurs are really looking forward to starting their NFT marketplace. Currently, there are a lot of NFT marketplaces in the industry such as Rarible, Opensesa, SuperRare, and others. The listed NFT marketplace is built on the Ethereum blockchain network. 
As you may have heard, Ethereum blockchain network consumes a high gas fee on buying and bidding NFTs. Despite this fact, the Binance smart chain(BSC) is low on gas fees. Yes. When comparing these blockchain networks, ethereum would cost $60-$100 on gas fees, whereas BSC costs only $1 for a transaction. 
WazirX - South Asia's popular cryptocurrency exchange platform started its own NFT marketplace on BSC and it's running successfully. It offers a great way for artists to fund unique assets, trade & bid their NFTs make a million-dollar revenue via this marketplace.
Do you wanna build an NFT marketplace like wazirx and wanna become an NFT entrepreneur?
You're in the right spot. This blog is all about WazirX NFT marketplace and how to build an NFT marketplace like WazirX? Let's kick start..
What is WazirX NFT Marketplace?
WazirX NFT marketplace is the predominantly South-Asian centric NFT marketplace that has built a robust community for creators and collectors to easily share, trade, and interact within the community. It is open to everyone who can buy or sell the NFTs using WRX tokens. Unlike other NFT marketplace, It handpicked spotlight artists to ensure a trustworthy marketplace with quality artworks. It is a completely decentralized NFT marketplace platform where the NFTs files are stored on InterPlanetary File System(IPFS) and it uses an open-source smart contract to mint the NFTs. WazirX NFT marketplace offers an interoperability feature that will allow users to move their assets from one blockchain network to another. 
WazirX NFT Marketplace Clone Script
WazirX NFT marketplace clone script is the ready-to-deploy NFT marketplace script which has all the essential features and functionalities of WazirX NFT marketplace. It is a completely customizable, 100% bug-free NFT Marketplace clone script, you can easily optimize it as per your business needs and launch your NFT marketplace Like WazirX in the crypto sphere without any copyright infringement of WazirX NFT.
Book a Free Demo of WazirX NFT Marketplace Clone Script
Features of our WazirX NFT marketplace Clone Script
Interoperability
Effective UI
Decentralized
Integration of  crypto wallet
Fast transaction
Multiple payment options
Buy back returns
IPR complaint
 
Benefits of our WazirX NFT Marketplace Clone Script
Highly Secure Platform
Completely Decentralized
High-Speed Transaction
Low transaction fee
Business branding
How to Start an NFT Marketplace like WazirX?
If you are an entrepreneur or a startup who is ambitious to start an NFT marketplace business like wazirx, then the first question arises in everyone's mind is "How to Start a NFT marketplace like WazirX?
Here's the solution. If you are a skilled professional, then you can create an NFT marketplace like WazirX on your own. While in the developing process, you might have a chance to handle work pressure, face a lot of bugs and errors, and also it takes time, money. If you are not, then you need not to worry. There are a lot of skilled professional developers and NFT marketplace development companies out there. Sure, They will guide on the right path to build a better NFT marketplace platform like WazirX.
How Much Does it Cost to Build an NFT Marketplace Like WazirX?
If you are about to create an NFT marketplace, you can either build a platform from scratch or buy a nft marketplace clone script. Building an application from scratch involves a lot of investment, time, and risk. We, At WeAlwin Technologies offer an instant solution to fulfill your business needs.
We recommend you to launch your NFT marketplace like WazirX with the ready-made WazirX nft marketplace clone script. This is one of the best ways to kickstart your NFT marketplace business like WazirX. Our ready-made WazirX NFT marketplace clone script with basic features cost starts from $5000. The cost may vary based on the features and functionalities.
Where to Get the Best WazirX like NFT Marketplace Clone Script?
WeAlwin Technologies is the prominent NFT Marketplace Development Company across the globe. We have a team of adroit blockchain experts who are well-experienced in building an NFT marketplace platform. We also build NFT marketplace on different blockchain networks such as Ethereum, Binance smart chain(BSC), Solana, Tron, and Heco. Get a 100% bug-free ready-made wazirx clone script and launch your NFT marketplace business platform in the crypto sphere in a short interval. Our NFT marketplace is customizable so that you can personalize it based on your business requirements. 
Start Making Money by launching WeAlwin Technologies WazirX NFT marketplace clone script..